Finding your next holiday
Please wait...
About Atlantic Travel
We are the leading travel agency in the Northwest based in Letterkenny, Co. Donegal. We love what we do and it shows. With numerous awards under our belt we're experts in our field, but these awards aren't just there to sit on our shelves looking pretty, they are there to reassure you that you're booking with the best.
We believe that booking a holiday should be stress free, we really know our stuff and no one offers a more personal service. We have become famous for our service, nothing or nowhere is too much trouble!
Our independence and established relationships alongside commercial agreements with leading suppliers and cruise lines means you can trust us to offer the most extensive range of travel opportunities from short breaks, to package holidays, cruises and tailor made experiences all over the world.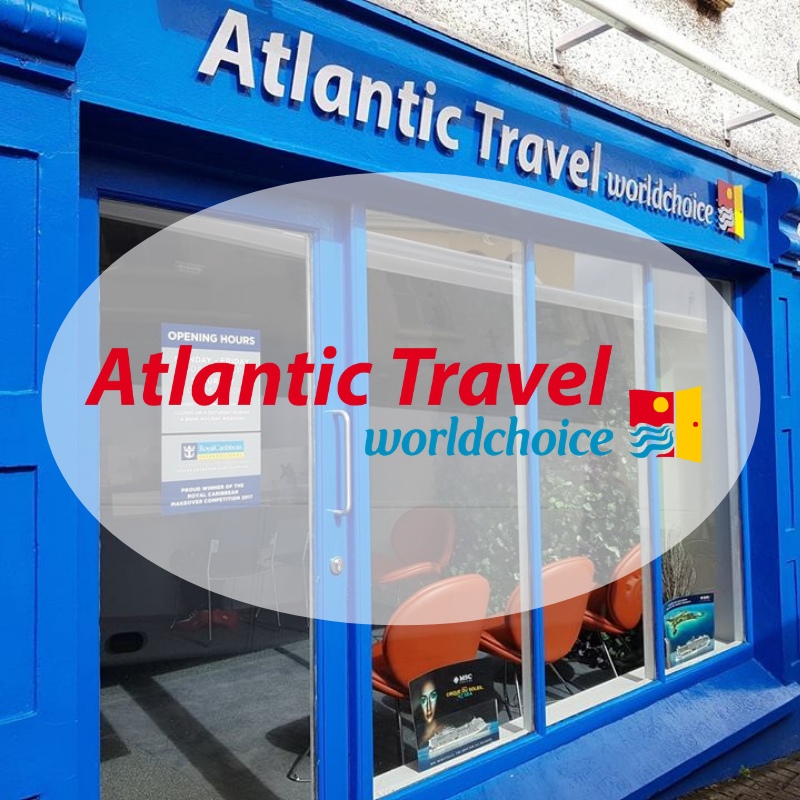 Recently Searched
By our customers